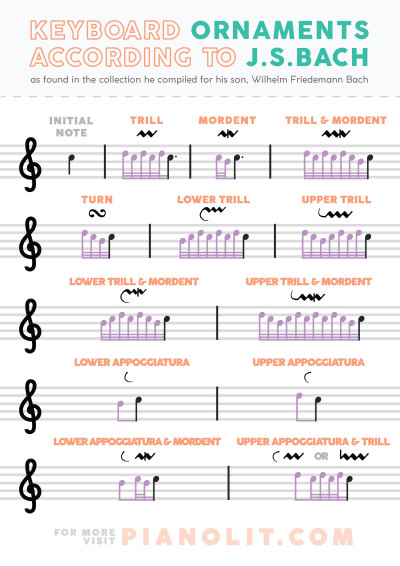 J.S.Bach's Ornaments Table
J.S.Bach wrote this table in the "Klavierbüchlein für Wilhelm Friedemann Bach", a book he created for the keyboard education of his eldest son Wilhelm. This table is used to this day as a standard for baroque ornaments.
I've been downloaded
117
times!
Dimensions
The file format is JPG with 1800 x 2547 pixels in resolution.
PianoLIT License
Free for personal and commercial purpose with attribution.
Help us improve by sending us your feedback.