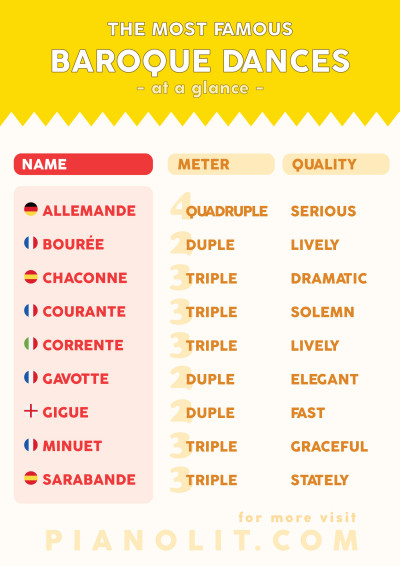 Theory
Curiosities
History
Most famous Baroque Dances
The Baroque Dances form the foundation for the rhythm and styles developed in classical music during the classical and romantic periods.
I've been downloaded
95
times!
Dimensions
This design is in A4 size paper 8.27 x 11.69 inches.
The file format is JPG with 1800 x 2547 resolution.
PianoLIT License
Free for personal and commercial purpose with attribution.
Help us improve by sending us your feedback.
Did you find this useful?
Subscribe to our newletter and be the first one to know when a new tool like this one is out!
Subscribe to our Youtube Channel and enjoy daily videos of awesome piano pieces!