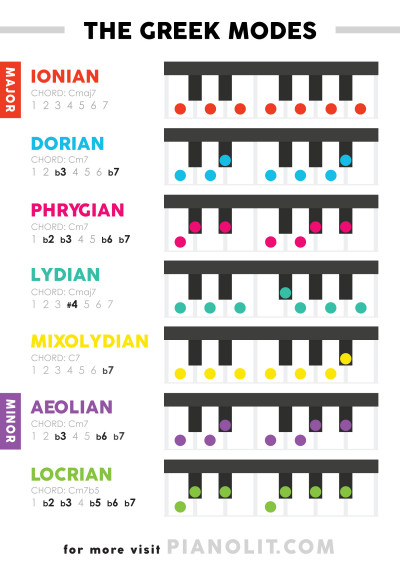 Greek Modes
A simple and easy way to learn the 7 Greek Modes that layout the foundation for classical harmony.
I've been downloaded
252
times!
Dimensions
The file format is JPG with 1800 x 2547 pixels in resolution.
PianoLIT License
Free for personal and commercial purpose with attribution.
Help us improve by sending us your feedback.