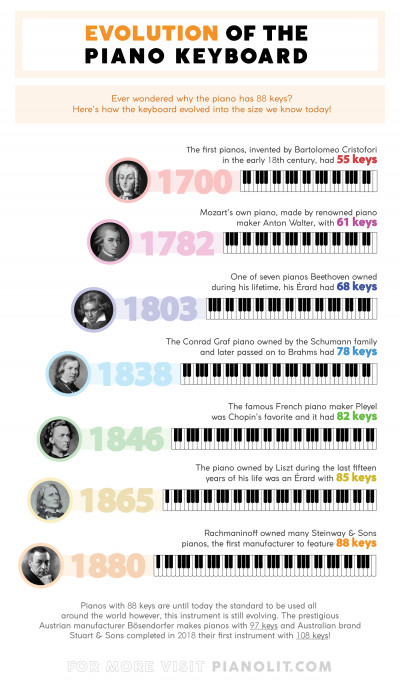 The evolution of the piano keyboard
The standard modern piano keyboard has 88 keys, but it hasn't always been like that! In this chart, we explore some of the most significant moments in the evolution of this amazing instrument.
I've been downloaded
133
times!
Dimensions
The file format is JPG with 1800 x 3099 pixels in resolution.
PianoLIT License
Free for personal and commercial purpose with attribution.
Help us improve by sending us your feedback.