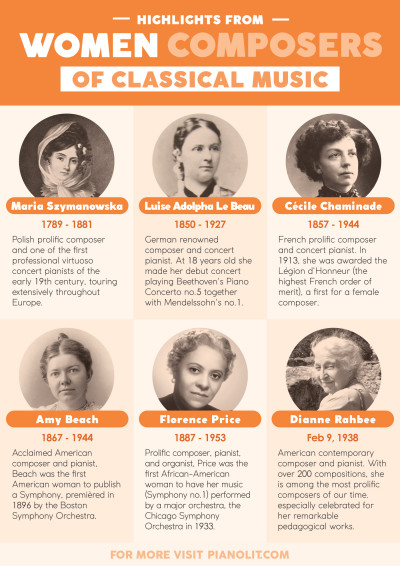 Women Composers
This infographic highlights 6 remarkable women composers of classical music, from the early 19th century until today.
I've been downloaded
52
times!
Dimensions
The file format is JPG with 1800 x 2547 pixels in resolution.
PianoLIT License
Free for personal and commercial purpose with attribution.
Help us improve by sending us your feedback.