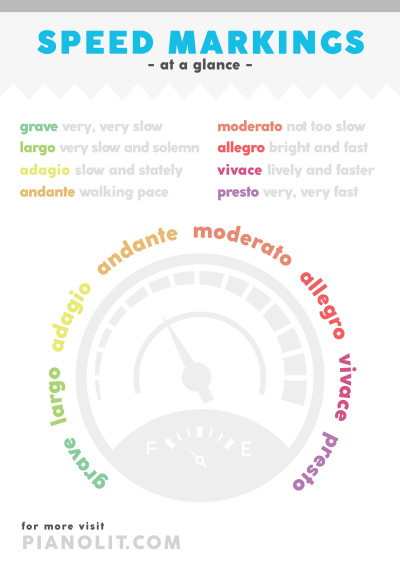 Speed markings
The most commonly used speed markings, along with a quick description for each of them.
I've been downloaded
80
times!
Dimensions
The file format is JPG with 1800 x 2547 pixels in resolution.
PianoLIT License
Free for personal and commercial purpose with attribution.
Help us improve by sending us your feedback.