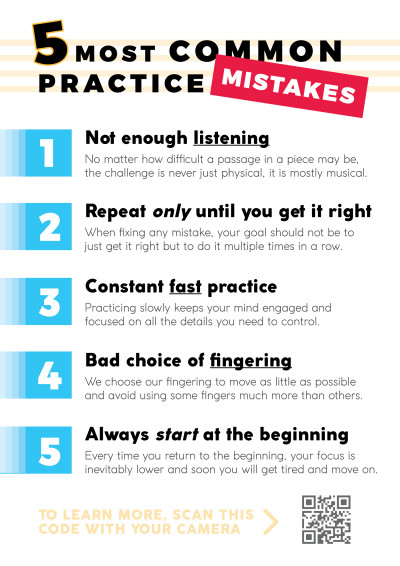 5 most common practice mistakes
Even the most experienced pianists often ask themselves the same question: is my practice really efficient? Here is a list of the 5 most common mistakes pianists usually make when practicing their repertoire.
I've been downloaded
101
times!
Dimensions
The file format is JPG with 1800 x 2547 pixels in resolution.
PianoLIT License
Free for personal and commercial purpose with attribution.
Help us improve by sending us your feedback.