The Romantic period in a nutshell
A quick glance at the Romantic period in music, with a special focus on the role of piano and the compositions that characterized this time in history.
Jul 31, 2020 • 8 min read
5311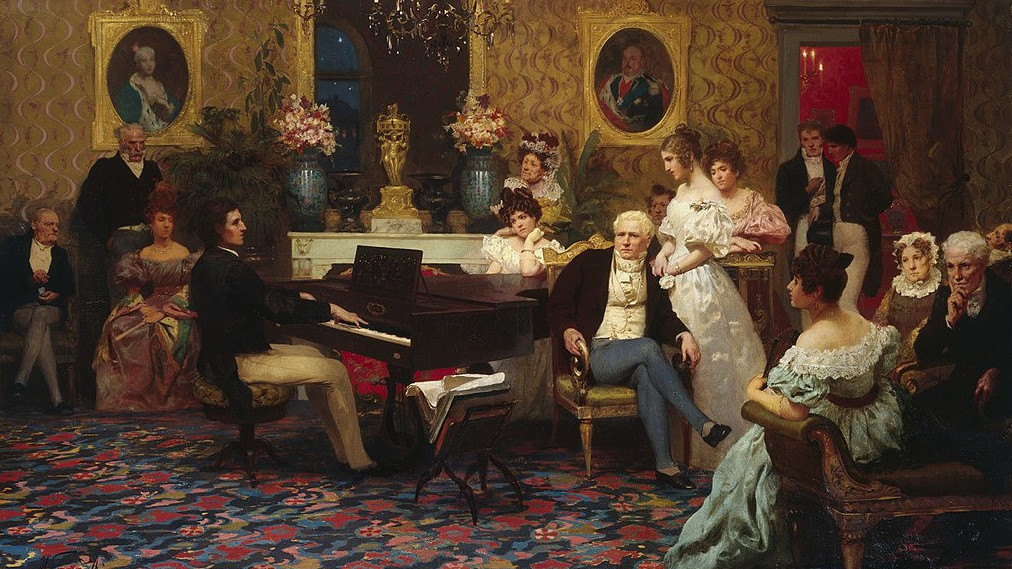 Want a heads up when a new story comes out?
This blog post is a summary focused on the Romantic piano music and its composers and, as such, dedicates its attention to the core elements of the Romantic period.
Music expresses that which cannot be said and on which is impossible to remain silent.
Definition
Romanticism was an artistic and intellectual movement originating in Europe and characterized by a heightened interest in nature, emphasis on the individual's expression of emotion and imagination, departure from the attitudes and forms of classicism, and rebellion against established social rules and conventions.
In music, is defined by:
Freedom of form and design. Music is more personal and emotional with song-like melodies (lyrical), dramatic contrasts of dynamics and pitch, as well as many chromatic harmonies.
Enormous increase in the size of the orchestra. The tuba, piccolo, English horn, bass clarinet, and double bassoon were added. A larger string section was formed, to accommodate the extra sound as well as more varied percussion (like the bongos). A larger range of pitch and volume was now possible.
Years: 1810-1910
It's always difficult to define the years in which a period ends and a new era begins. There are no such strict lines in history. But if we were to choose, 1810 could probably be the best option. Romanticism defined the entire 19th century but the first decade can be considered as a confluence of the Classical and Romantic period. These early years of the 1800s were marked by Napoleon and his own ambitions to establish a solid dynasty within France and to create a French-dominated empire in Europe, all of which ended with his defeat at Waterloo in 1815.
Overall the 19th century was an era of rapidly accelerating scientific discovery and invention. The Industrial Revolution flourished in Great Britain and spread to continental Europe. Numerous cities worldwide surpassed populations of a million or more during this century.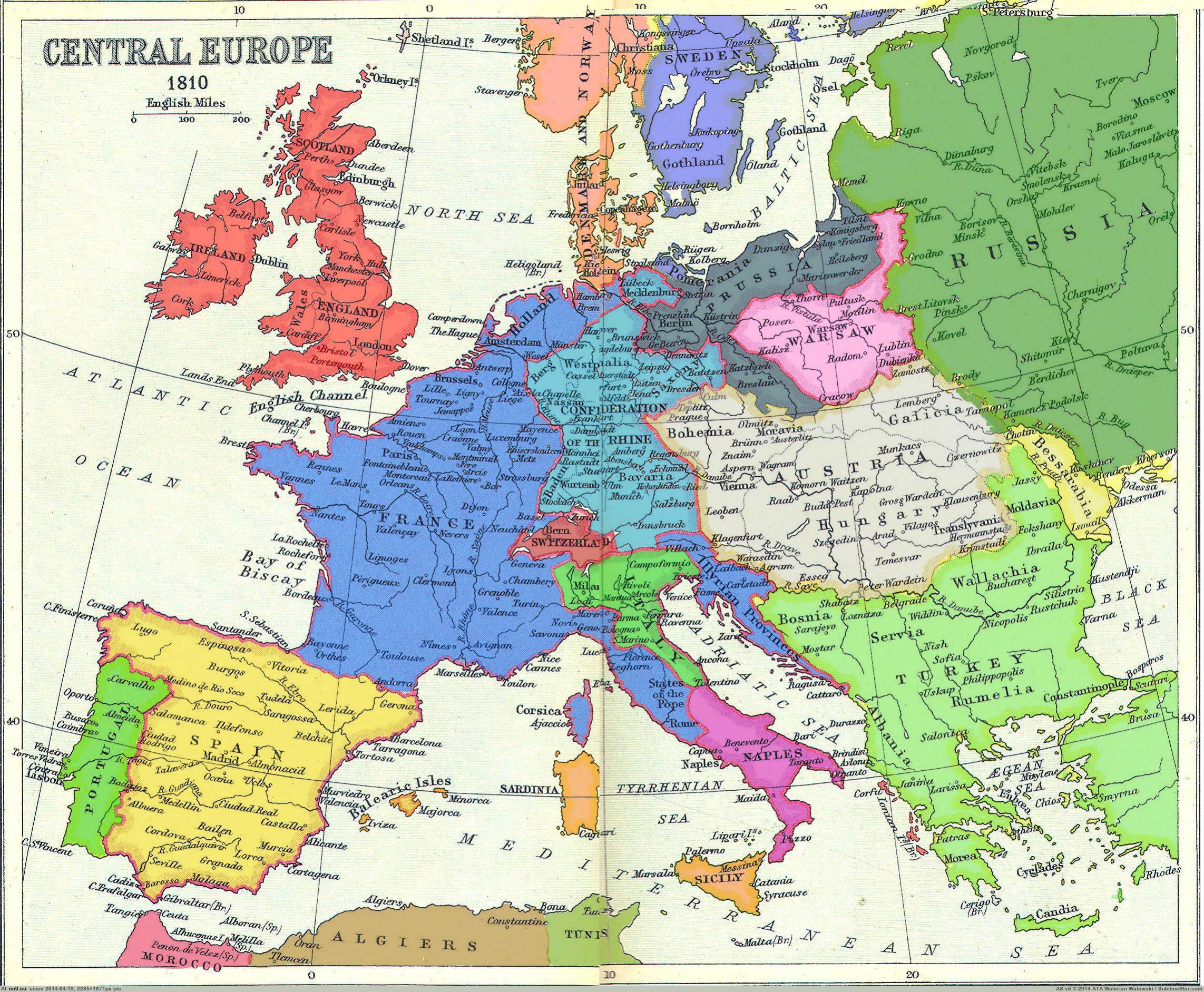 Map of western Europe in the year 1810
Precursors
Ludwig van Beethoven (1770-1827) was distant from romanticism as much as Bach was from the Rococo. But the reaction of the respective generations that followed them was different. The Rococo rejected Bach, almost forgetting him for a century, whereas the romanticists believed Beethoven to be one of their rank and by "romanticizing" him were able to assimilate and utilize much of the great heritage of the classic era. During the Romantic period, Beethoven became the idol, the hero that every musician should look up to.
Main figures
Robert Schumann (1810-1856) was the prototype of the talented, sentimental, romantic youth, falling from excess to excess and filled with conflicts. Every experience in life found an artistic echo in him. After ruining his right hand by violent exercise, he turned towards composition, and from then on his musical abilities grew swiftly. Between his most famous piano compositions, we find "Dreaming" (Träumerei) from Kinderszenen Opus 15 No. 7.
Frédéric Chopin (1810-1849) was one of the giants who appear on the scene of musical history with a finished personal art. Born in Poland, his great talent drove him towards the big musical metropolis, settling down in Paris. Schumann celebrated manifesto of 1831 greeted in him one of the heroes of romanticism. Chopin spoke of himself and to himself, he composed confession and was one of the creators of the typically romantic musical idiom and, as such, one of the most original and remarkable creative geniuses in musical history. A great example of Chopin's reflective music is his Prelude No.15 in Db major from Op. 28, famously known as the "Raindrop".
Franz Liszt (1811-1886) was the greatest performer and piano virtuoso of his time. His compositions mostly consisted of piano works and transcriptions. He was attracted by the modern piano and realized the infinite tonal possibilities of the perfected instrument. Immediateness of communication was now possible to the pianist and the piano could compete with the orchestra. List wrote about 1840 compositions, the following is one of his most obscure pieces, titled Sancta Dorothea S.187.
Johaness Brahms (1833-1897) was a force in the world of music. He studied assiduously and found that mastery could be learned from the great musicians of the preceding generations, which explains his extraordinary sense for the past. His great art makes his works classically poised, but one feels that this calm and poise hide something, a tragic philosophy, a developed world outlook of pessimism and resignation. His soul was sick, but he discovered the illness and tried to combat it with discipline, for his illness was the romantic ill, the overflowing richness of the romantic soul. The most famous between his Waltzes Op.39, is the number 15 and is characterized by a meditative and dreamy character, so different from the waltzes played in the ballrooms.
Piano forms
Several improvements were made to the piano, the keyboard reached 85 keys during Liszt time, and the metal frame was introduced to replace wood. The piano gained a richer sound, while the sustaining pedal began to be used to a much wider extent.
Piano music was freed from conventions and composers started experimenting with a variety of forms, mostly defined by the defiance of long-established rules. During the Romantic period, we are introduced to:
Waltz
Mazurka
Polonaise
Mood and character pieces:

Impromptu
Romance
Song without words
Prelude
Nocturne
Ballade
Intermezzo
Rhapsody
Legacy
The Impressionist style that followed the romantic and post-romantic era naturally evolved from them. It was influenced by the Romantic work and perception and lead to extreme subjectivism, seizing the impressions of volatile, scurrying moments. Among the musical eras, the Romantic period is without a doubt the best known and easily recognized by musicians and non-musicians alike and defined how we think of classical music for centuries to come.
•
•

•
References
Lang, P.H. (1941). Music in western civilization. W.W. Norton & Company Inc., NY
PianoLIT Team
Where pianists discover new pieces and find inspiration to play only what they love.