Find music that inspires you.
Where pianists discover new pieces and find inspiration
to play only what they love.
Start FREE trial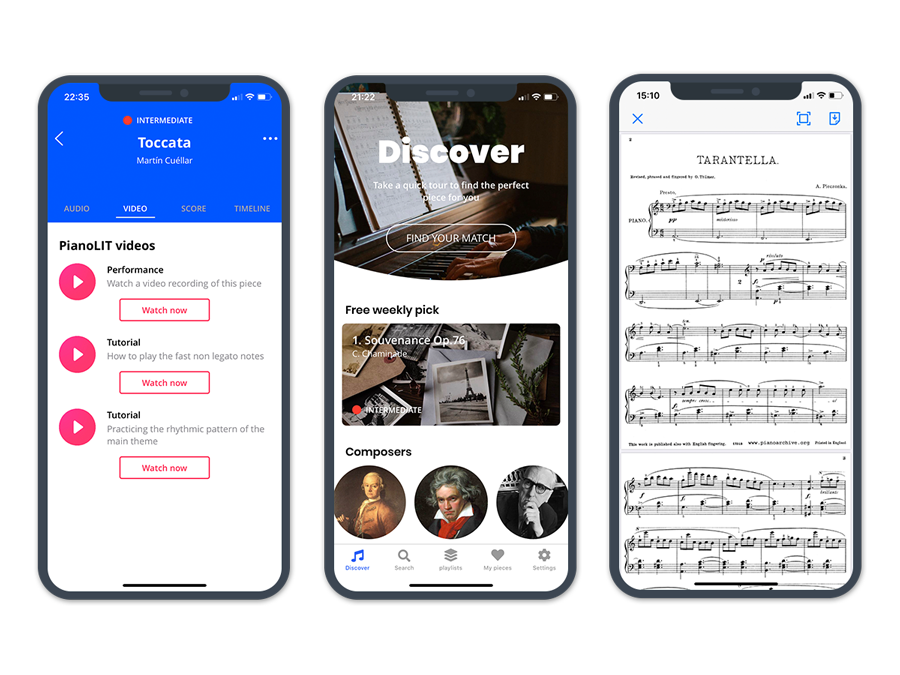 Request tutorials
Just tap a button to quickly request a video tutorial for any piece and we'll send it out in just a few days.
Listen to separate hands
We're constantly adding new separate hands recordings, if you find a piece that doesn't have it just let us know!
Curated playlists
Optimize your progress and find pieces that are just right for your level with our sets of curated playlists.
Curious?
Try it for free
You can try PianoLIT for free for 7 days. Don't worry, if you cancel within the trial period you won't be charged.
Start free trial now
DISCOVER
Finding new pieces has never been so easy
Select below the ideas that match the kind of pieces you would like to find. Let's see what you'll discover!
PIANOLIT APP
The app that'll change the way we find piano literature
PianoLIT is where pianists discover new pieces and find inspiration to play only what they love. Find new pieces based on your mood, style or specific technique.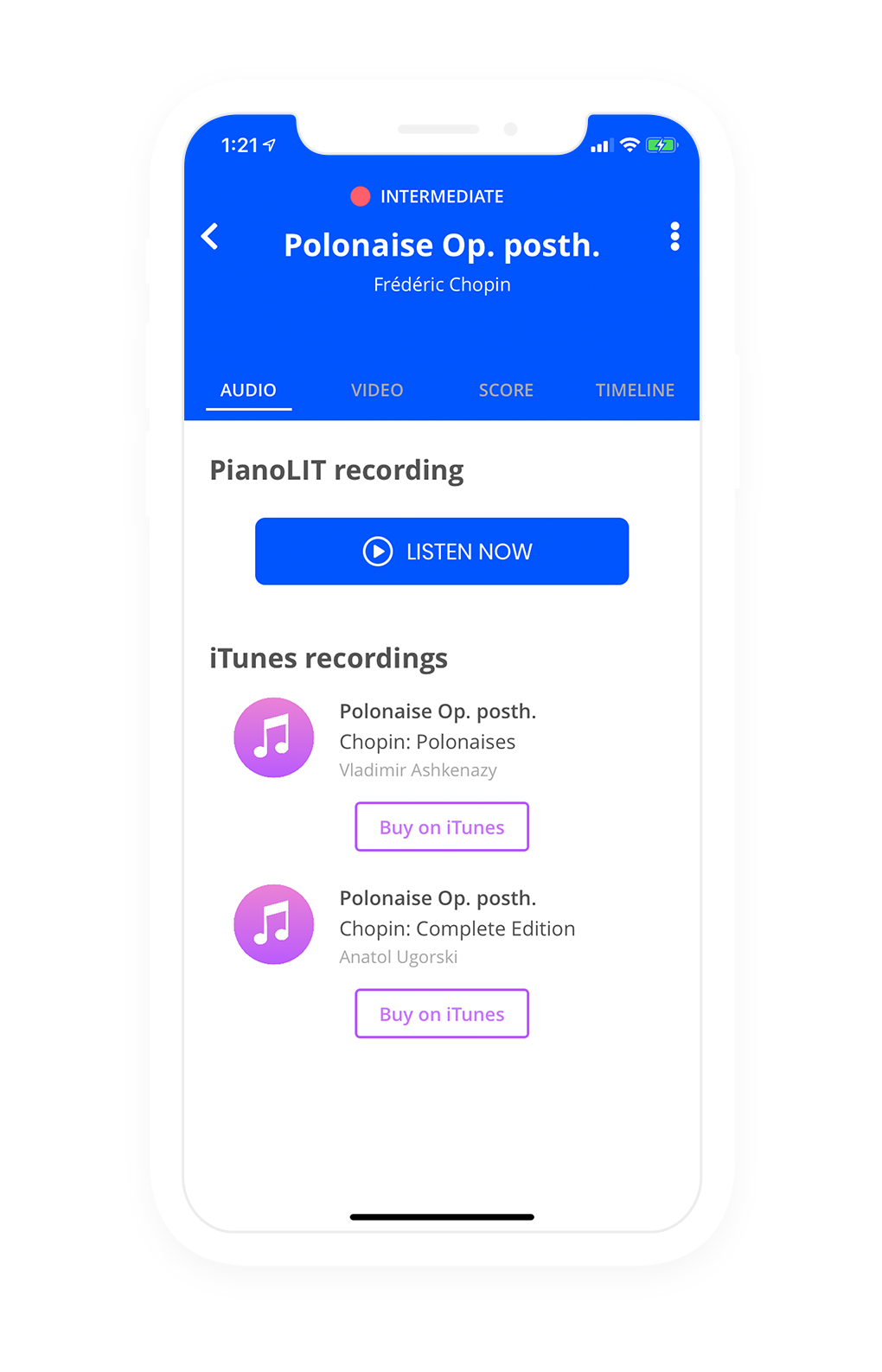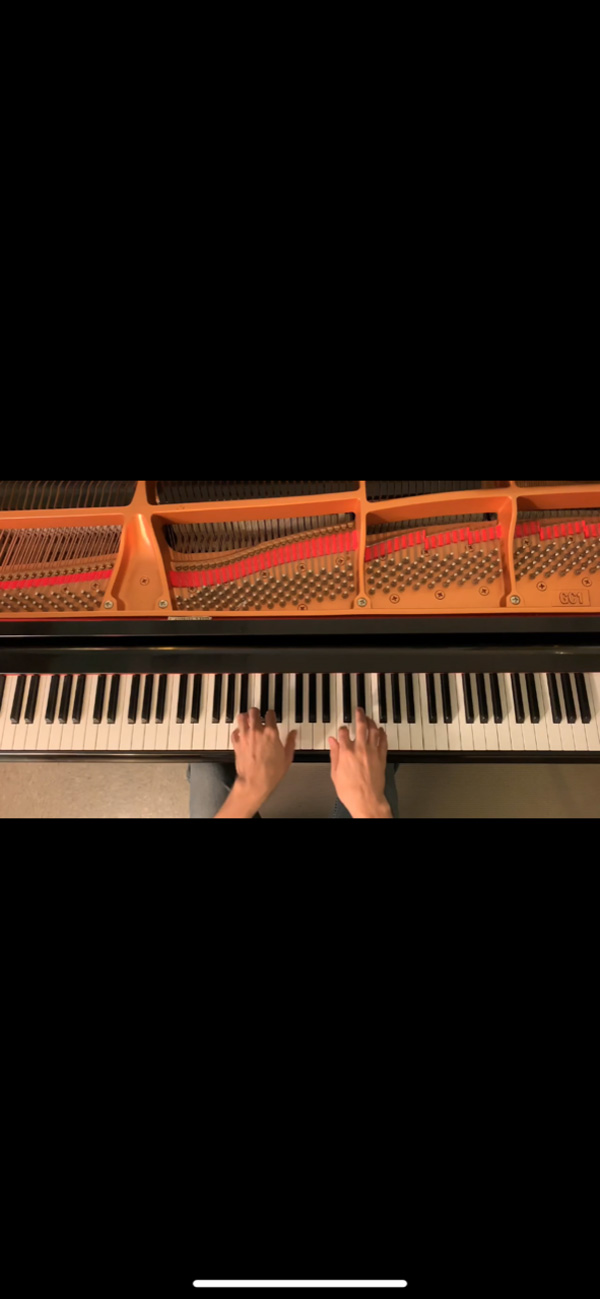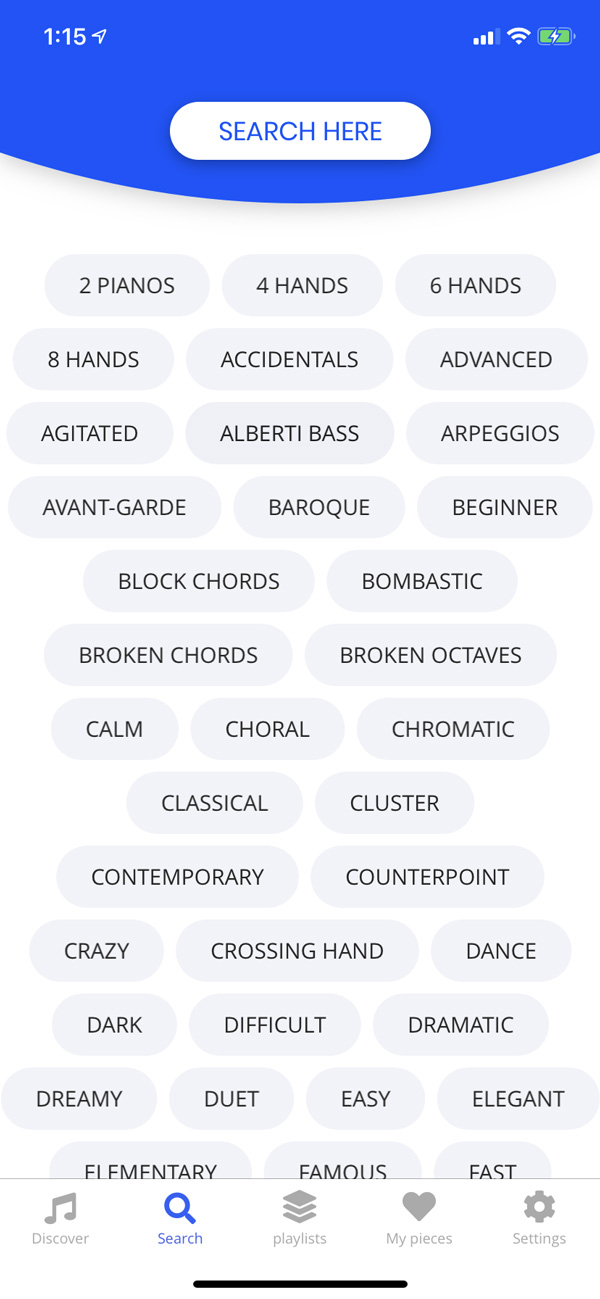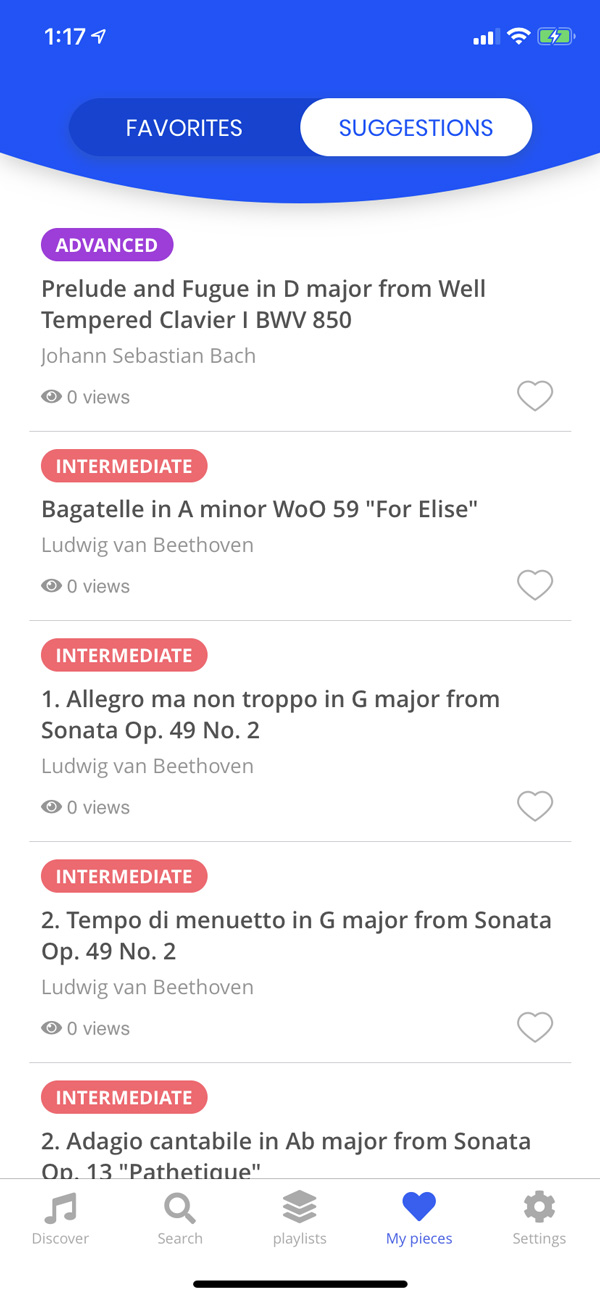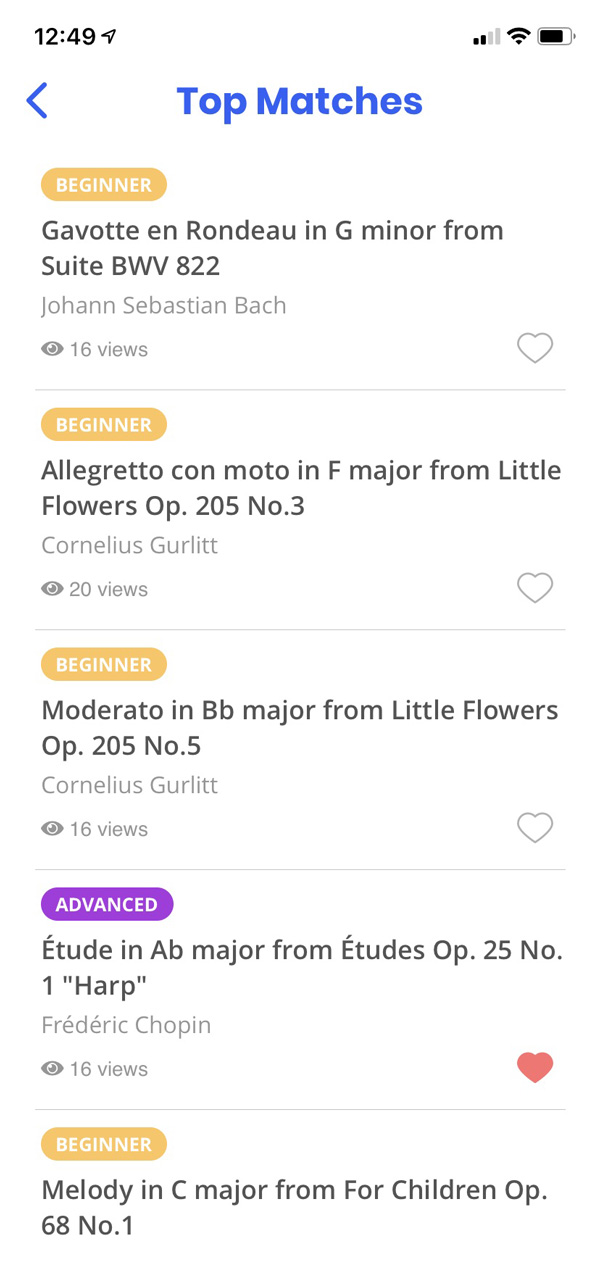 Subscribe to our Youtube Channel and enjoy daily videos of awesome piano pieces!
Super sick!
If you have an Apple device you should really try it out. Thanks for the awesome work, keep going!
Amazing idea
This app helped me find so many great pieces I had never heard of, keep it up guys!
Very helpful
This app has been super helpful to guide my progress and show me pieces at my level that actually sound nice, keep it up!!
Great app!
I am a teacher and this app helps me find pieces to my students, highly recommend this!
Very cool
Love this app!!!
Nice app
I've been looking for something like this for a while, it has helped me a lot! Love the playlists:)
Looking forward to it!
I tested the app and saw a lot of potential it in, great content for beginner pianists like me, looking forward to the release.